For Real Time Updates and Better Experience
Download the app Now!
Download the app Now!


Update: Ahmedabad police busted a racket of selling guns and forged licence
A full-fledged crime drama filled with illegal weapons, forged licence supply, J&K connection, and more exposed in Gujarat
Updated: Aug 22nd, 2023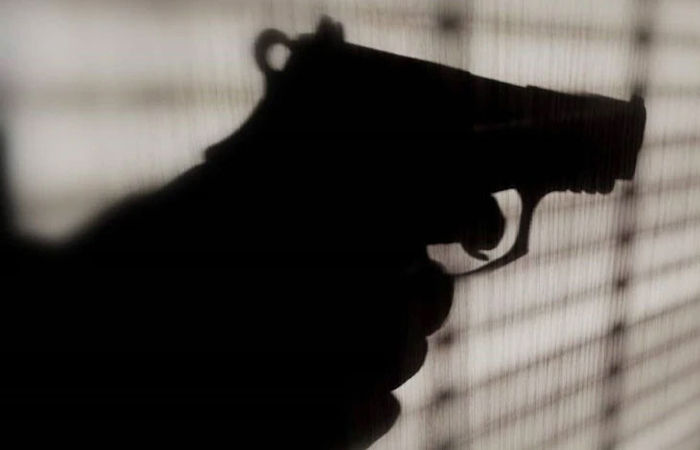 Updated on Aug 22, 10.36 a.m.
A complete picture of the racket has been revealed
Ahmedabad police inspector Agrawat, police inspector K D Raviya, and their team dug deeper into the matter and decoded the whole racket. One more army jawan and three residents of Kashmir have been arrested.
Army jawan Raspalkumar Chadgal, gun house owner Gaurav Kotwal, and manager Sanjeevkumar Sharma are arrested by the police with regard to the illegal sale of weapons.
A social media network was created to sell weapons. Around 800 weapons were sold, out of which 15 were illegally sold in Gujarat.
The main accused, Pratik Chaudhary is a resident of Gandhinagar, and served in the Indian army in Jammu and Kashmir. He met army jawan Jatin Patel while he was posted in Assam, with both serving in the Indian army's Assam Rifles. After his retirement, Patel was serving as security head at the Gujarat Sachivalay (secretariat).
Later, Patel and Chaudhary started an illegal business of selling weapons in Gujarat. Patel was involved in managing to get gun licences for Chaudhary with the help of retired soldiers who desired to renew their gun licences. Chaudhary, on the other hand, used those licences e to get weapons from J&K with the help of Raspalkumar. Chaudhary used to purchase a weapon at ₹2-₹5 lakh and sell it for ₹15-₹25 lakh.
---
In the heart of Ahmedabad, a web of deceit unfurled on Aug 13th, as Sola police seized weapons from an individual. Teaming up with ex-jawan, the duo peddled arms and forged licences.
Political figures and high-ranking officials were involved, exposing a sinister nexus. The entire operation has shocked the authorities, ATS, Crime Branch and special Ops.
What happened?
The story begins with Ahmedabad's Sola police intercepting a car driver, Pratik Chaudhary, with a revolver, 12 live cartridges and four used cartridges near Ognaj circle in Ahmedabad on the noon of Aug 13.
Chowdhary, a resident of Gandhinagar, worked with Raspal Singh. Singh, a retired jawan of Assam Rifles from Jammu, on the other hand, bought it from Maninder Kotwal, also from J&K.
The jawan was allegedly selling weapons and forged gun licences to people from Ahmedabad, Gandhinagar, and Mehsana.
Two accused with political links
The police arrested a total of nine accused who were allegedly purchasing weapons.
The accused involved Navsad Malek, a resident of Shela and husband of the Shela sarpanch; Sachin alias Pintu Thakor, a resident of Sanand and husband of Changodar's district panchayat member; and six others.
Sola police also apprehended six other customers with ten revolvers, one pistol, 142 rounds of live ammunition, 29 empty rounds, seven arm licences, and a car worth ₹11.43 lakh.
Debunking the nexus
Police investigation reveals that Chaudhary used to bring weapons from J&K and sell them after issuing forged licences to the customers. An accused named Jatin Patel was involved in managing to get gun licences for Chaudhary with the help of retired soldiers who desired to renew their gun licences.
One more accused involved in this nexus, Bipin Mistry, used to travel to Jammu with Chaudhary and bring weapons to Gujarat by bus.
The customers include Bhavesh Tewani, a resident of Bodakdev; Anil Vaghela alias Babu, a resident of Bopal; Nabi Jadhav alias Nabo, a resident of Mehsana; Navsad Malek; Sachin alias Pintu Thakor; and Subhashji Thakor, a resident of Gandhinagar.
Gujarat's biggest case of illegal weapon supply
As this case was dubbed Gujarat's biggest case of illegal weapon supply and fake licence supply, the Gujarat ATS, crime branch, special operations group, and other security agencies got involved in the investigation of this case.
The court remanded the main accused Chaudhary and Mistry for nine days, whereas the police requested five days of remand for customers, and they were sent into judicial custody.
The duplicate licences were sold at ₹10-15 lakh
The accused managed to sell duplicate licence at a rate of ₹10-15 lakh. Most of the customers claimed that they owned forged licences for safety purposes.
With regard to the probe involving signatures on the documents, the police will seek the help of a Forensic Science Laboratory (FSL) team. An investigation will also be initiated regarding the stamps of the authorities on the forged documents.
For more such updates and news on the go, follow us on